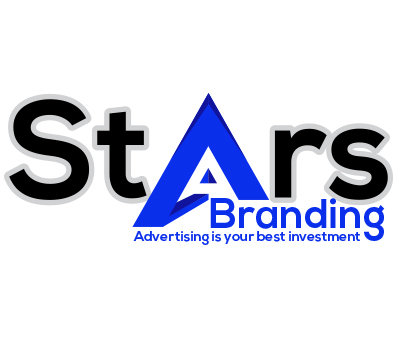 FAQ
1. What if I don't have a logo yet?
Star's Branding can help you develop a company logo, or refer you to a branding expert if you are a medium to large business.
2. Do I have to come down to your shop to purchase?
No. The transaction can happen completely over the internet with your product shipped to you. However, we would love to meet you and have you visit our shop. Click here for directions.
3. What types of payment do you take?
We accept cash, check, Visa, Mastercard, Discover and American Express.
4. What are the payments terms?
50 percent deposit at the time of the order.
5. In what format should I submit my logo?
For the purposes of embroidery, we prefer a JPG at 300dpi. We can also accept TIFF, EPS, GIF and PDF formats. For the purposes of screen printing we need an EPS or Corel Draw files. We can not use JPG, GIF, PDF or TIFF files for screen printing. All files should be emailed to orders@starsBranding.com
6. How does the order process work?
Star's customers email their logo to our attention at orders@starsbranding.com and select their garment type from our website (click here to browse our website). We then put together an e-proof for your approval. After approval, the order is produced and shipped or picked up.
7. Can I order if I am not in the Boston Area?
Yes. We accept orders from all over the United States.
8. Can I bring my own garments in for embroidery and printing?
Yes. However, quite often we can save you money by purchasing the product for you because of our volume discount with several vendors.
8. What types of garments produce the best embroidery results?
Button down shirts, jackets and bags will produce crisp results for embroidery. Loose knit shirts and caps can be difficult for small lettering and detail.
9. What kind of items can be embroidered?
The saying in our shop is, "If we can hoop it, we can embroider it." Most soft items can be embroidered. Call us with questions about your particular item at 617-567-8212. 10. What is the set-up fee and what is it for?
A set-up fee is a one-time fee charged to set up screens for screen printing or a computer file to tell the embroidery machines what to do for embroidery. Most items will require a set-up fee. For screen printing this is to develop the film screens used in the printing process. For embroidery, this is payment for the time it takes to digitize your logo, which means to put it in a format that the embroidery machine can read.
How does pricing work for screen printing and embroidery?
Screen printing is priced in the following way:
• Number of garments being printed is by far the most important criteria • Number of colors • Number of locations on the shirt • Number of screens required to print the garment
Embroidery pricing is tied to the number of stitches. A garment of 3,000 stitches is going to take much less time on the embroidery machine then a design of 50,000 stitches. Pricing is also dependent on the number of garments embroidered. Colors are not normally a pricing factor unless there are more then five colors in the design. Keep your tracking number in the unlikely event that your package is lost in transit, we are not responsible for any returned packages until received at our facility. Any order may be delayed pending credit card verification and authorization. In that event, Stars Branding will not be responsible for any expedited freight charges, your credit card will be credited once we receive your goods.
Which services do you provide? | We offer the widest selection of Branding, embroidery, screen printing, Dye Sublimation, Heat Transfer, Graphics Design, Photography, Digital and Large Format printing services
How do I edit my account information? Once you've created and registered your account, you have the ability to edit your personal and login information. How much is my shipping? | We offer free shipping on orders of $200 or more. What if I forget my username and password? | If you forget your username and/or password, you can retrieve it by providing your email address and having the information sent to you. How do I return my product? | See the return policy online.
Order Status
How can I check the status of my order? All you need is to log in to your account and feed in your order number.
What If I need to make changes to my order after it is processed? Sorry if the order is already shipped then you cannot make any further changes. Prior to that, you can make it by giving us a call. What If I need to cancel my order after it has been processed?
Your order will be cancelled, but your paid amount can only be retrieved within 1 weeks. My credit card was not accepted. What should I do? You can call up on our help line number - (617) 567-8212. How long does it take my order to arrive? It depends upon the shipping destination. It usually takes 3-5 business days, but considering the delivery station, it can even take a week-long time.
How do I receive latest information or updates from Stars Branding Uniforms?
If you'd like to receive news and information, there are a few ways. You can contact the company (via the phone or online contact form) and ask to receive news updates. Below the contact form there is also a checkout where you have the option to select "I would like to receive your newsletter.