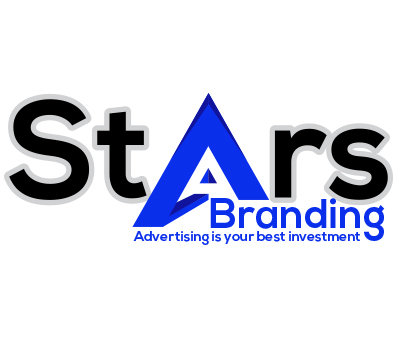 About Us
Stars Branding & Apparel is your One Stop shopping for all your Graphics Design, Digital Printing, Embroider, Screen Print, web design, Social Media Marketing, Signage, car lettering, promotional products and radio advertising needs we take extreme pride in the fact that we are Local base Company We have all the equipment to do everything in houses to provide superior quality products. At Stars Branding & Apparel staff of professionals will work with you create a custom program that meets the needs of your individual product? We work with our clients to create programs that are solutions based and cost effective. The team at Stars Branding with the leadership of Tony Portillo has built our business on understanding the vital role of marketing.
Everything you need to affordably grow your business under one roof, from a local company you can rely on. We want you to be as successful with your business as much as our own. We are all about long term business relationships and we have seen that when our customers grow, we grow along with them. With this in mind, we do whatever it takes to meet our promised deadlines while maintaining the high quality we are known for. Stars Branding was born with the vision to be a complete Branding & marketing solution from design, print, to mailing your job out.
We sell more than just a product. We sell an experience. It is important to engage your target audience with content that appeals to how they want to feel about themselves. Building a lifestyle around your goods and services will inspire customer loyalty and sustain business. Successful advertising is consistent and integrates every facet of your brand to build an image that sets you apart from your competitors. Our innovative approach bridges traditional and digital media platforms to maximize sales and forge intimate relationships with your clients. If you are looking for a short-term solution or a lasting program, we will work with you to get the results you need.